///// Art Inspiring Change
Turner Contemporary ran an innovative schools project over 18-months, supported by the Paul Hamlyn Foundation that enables primary school children to take the lead in order to transform their town and community. 
After a challenging interview day in 2016 where 20 children put 20 artists through their paces, I was selected by pupils at Northdown Primary School to work with them on the project. We met with a group from the school weekly to work together on developing ideas, taking turns to lead the group, discuss philosophical questions and think about what change we could make in our neighbourhood.
On 8th July 2017, we created a one-day event for the people of Margate and Milmead estate around our theme of time with philosphical artworks, marbling galaxies workshops, a collective choreography workshop, tours and seed planting at Windmill Gardens Allotments and clock making from friends at Ramsgate Festival.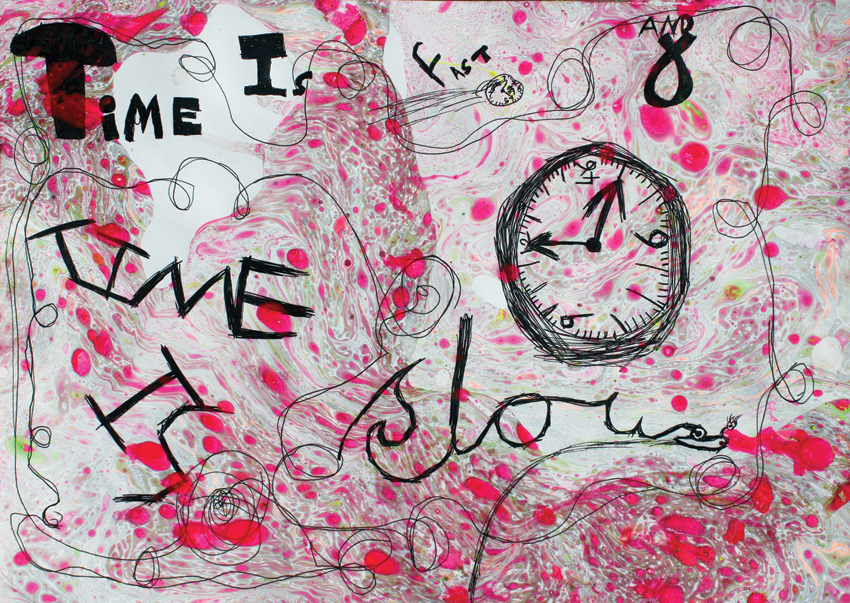 Time is fast and time is slow - by Aimee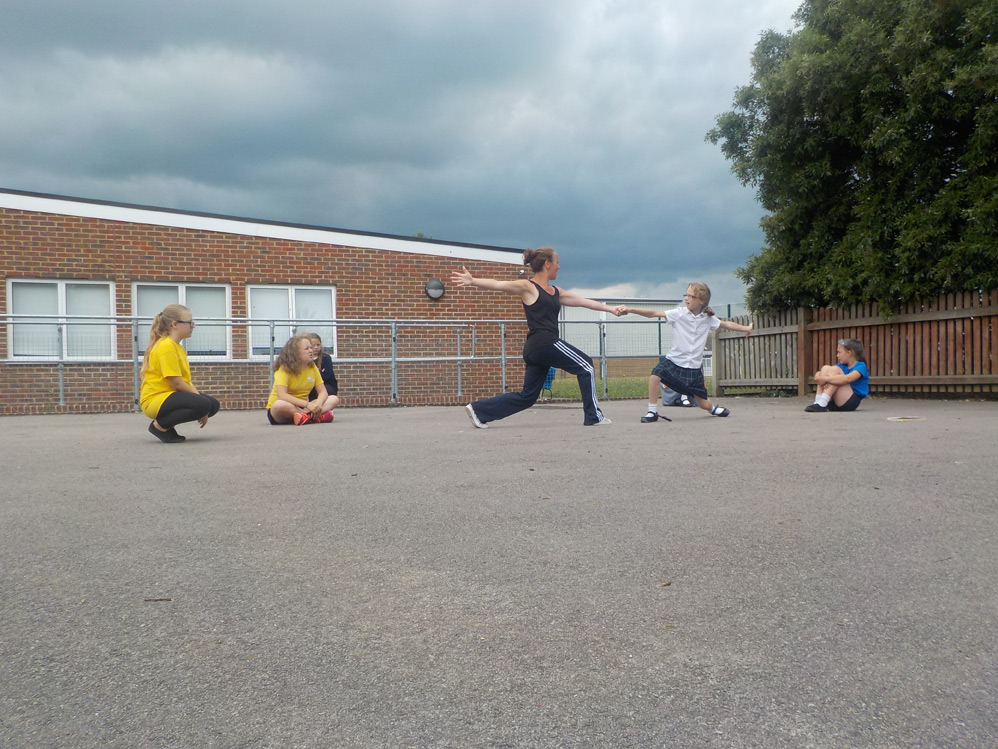 Choreography and movement workshop where young art leaders devise their public engagement, facilitated by Dani Batchelor.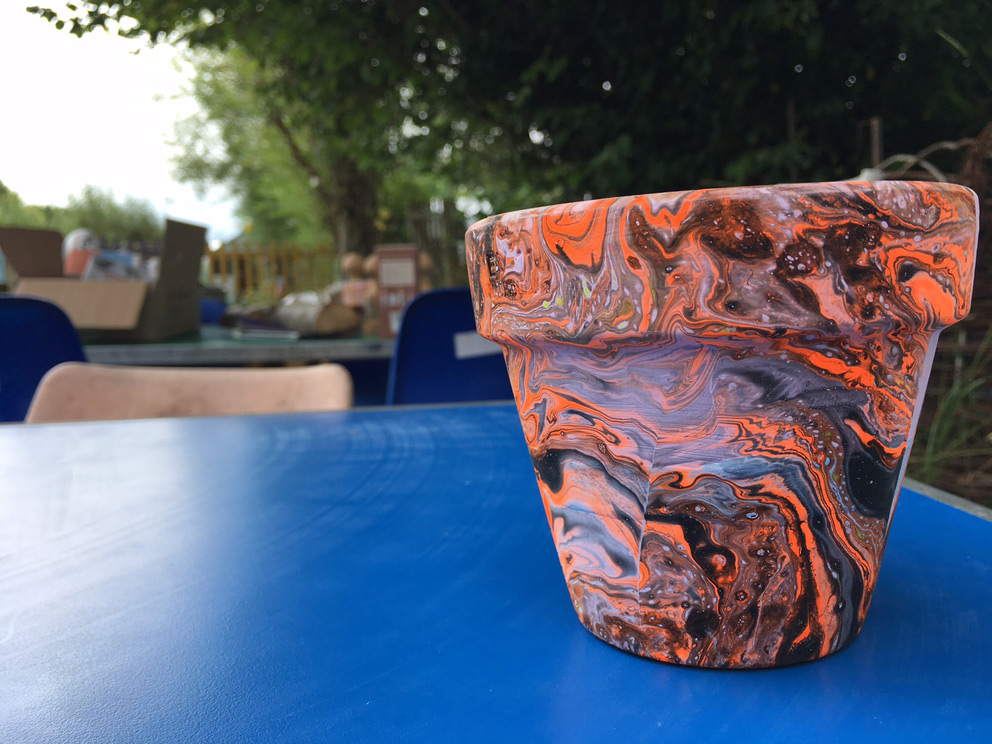 Marbled terracota pot for planting seeds of time at Windmill Community Gardens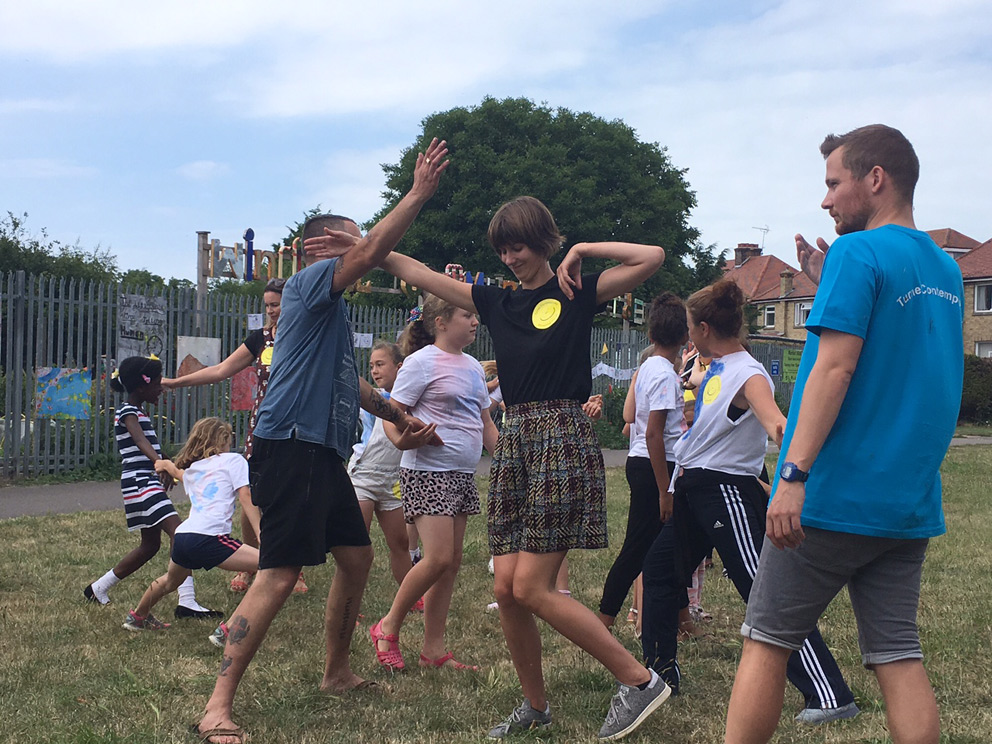 Collective choreography workshop by young arts leaders with visitors contributing their movement to the mix.