/ C U R R E N T / A C T I V I T Y
/ Standard, Ledger and Transom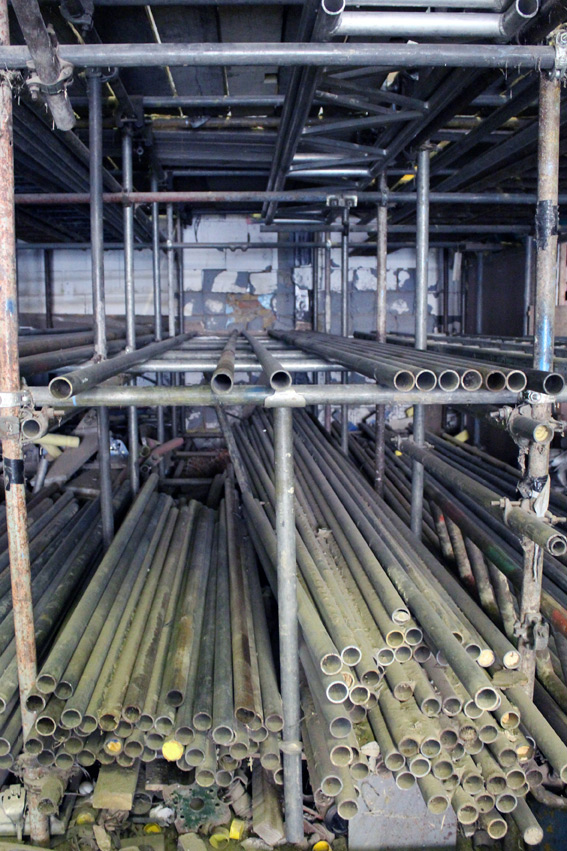 Artsadmin, Toynbee Studios
Thursday 7th December, 7:30pm – 9:30pm
Standard, Ledger and Transom is a work in development by the artist Sam Curtis.
This new work forms part of Getting a Grip, an ongoing series of works by Sam, in which he commissions tradespeople, as artists, asking only: What can we do with the materials of our trade if a space is created for us to think more openly about what we do? For this iteration he has commissioned Dave Bennett from IAC Scaffolding to create a different kind of support structure within the Court Room at Toynbee Studios.
Often cursed for its ugliness, scaffolding is a temporary support structure that must be infallibly strong without damaging the environment around it. It provides a platform for others to take the stage, inviting teams of specialist workers to inhabit its gangways and like a second skin, protects and enables a pathway for movement and construction leading to the realisation of designs. Scaffolding enables architecture to happen.
8:30pm
A talk on Sam Curtis written by Mark Wilsher and read by Sam Curtis
Artist, critic and curator Mark Wilsher has asked Sam to perform for him, putting him in the same position as the workers he commissions.
Developed with support from the Artsadmin Artists' Bursary Scheme. This scheme is supported by Jerwood Charitable Foundation, Arts Council England, the Harold Hyam Wingate Foundation and The Mercers' Company.
We would love to see you if you can make it on 7th December. Please RSVP to emily@artsadmin.co.uk by 30th November.
Turner Contemporary ran an innovative schools project over 18-months, supported by the Paul Hamlyn Foundation that enables primary school children to take the lead in order to transform their town and community. 
After a challenging interview day in 2016 where 20 children put 20 artists through their paces, I was selected by pupils at Northdown Primary School to work with them on the project. We met with a group from the school weekly to work together on developing ideas, taking turns to lead the group, discuss philosophical questions and think about what change we could make in our neighbourhood.
On 8th July 2017, we created a one-day event for the people of Margate and Milmead estate around our theme of time with philosphical artworks, marbling galaxies workshops, a collective choreography workshop, tours and seed planting at Windmill Gardens Allotments and clock making from friends at Ramsgate Festival.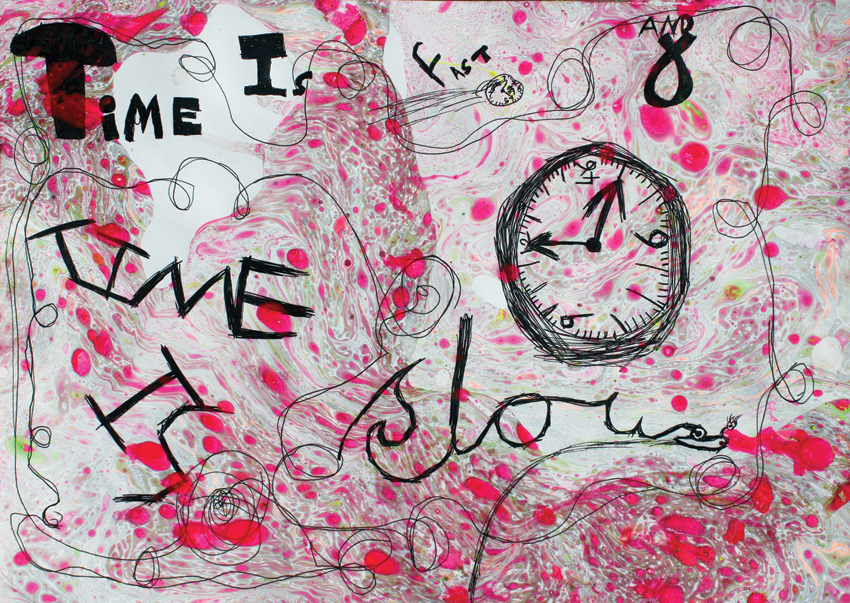 Time is fast and time is slow - by Aimee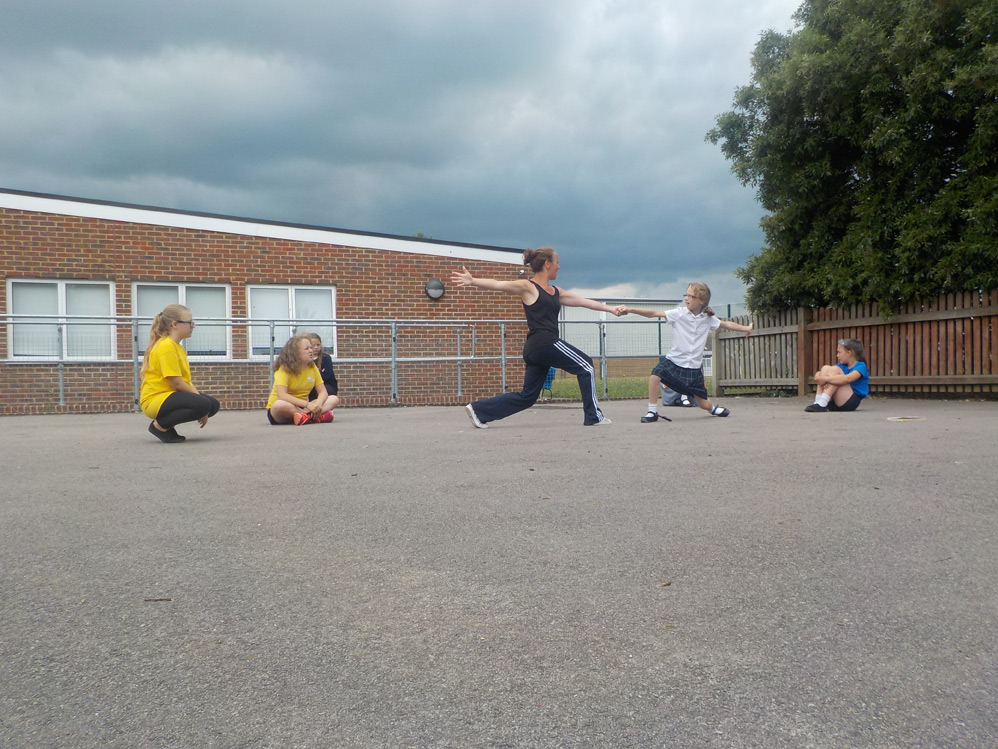 Choreography and movement workshop where young art leaders devise their public engagement, facilitated by Dani Batchelor.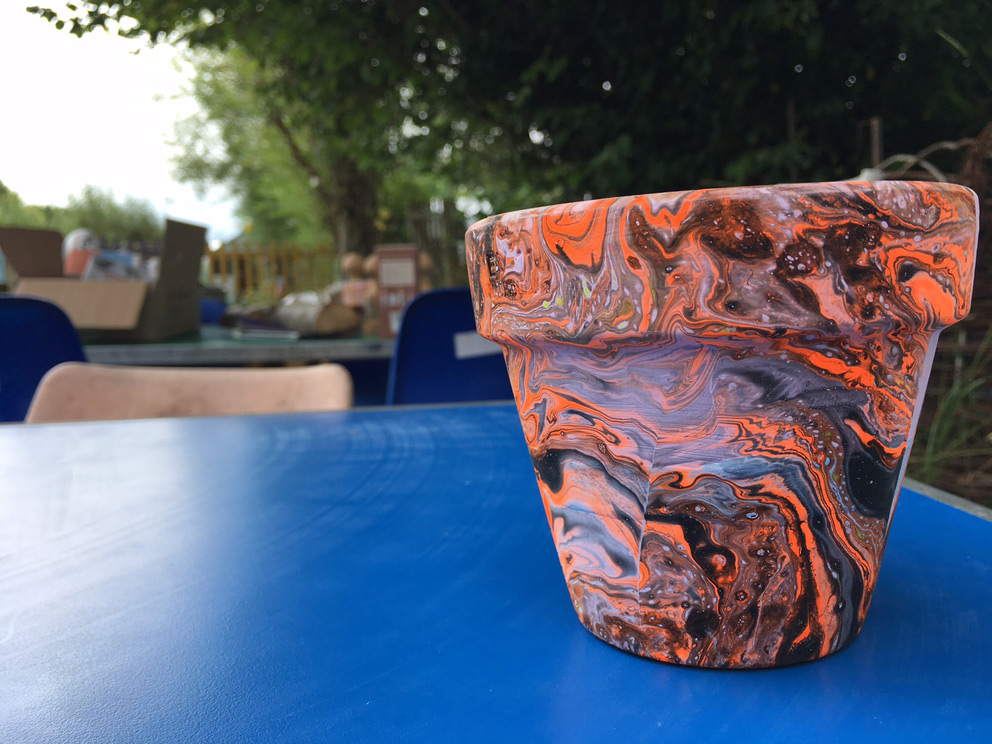 Marbled terracota pot for planting seeds of time at Windmill Community Gardens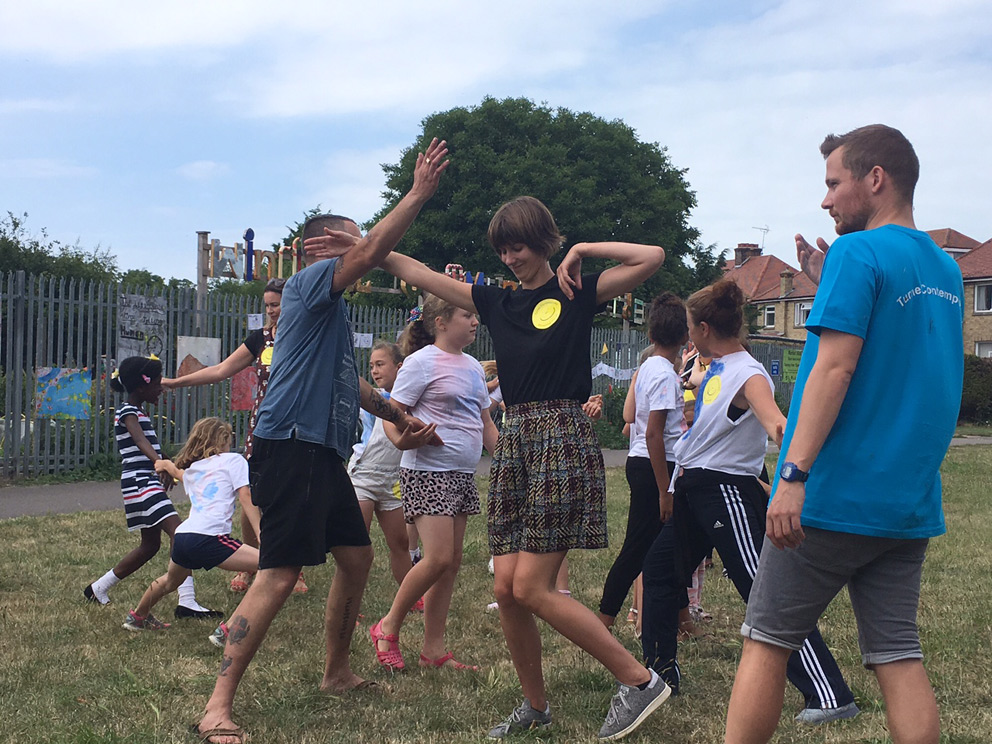 Collective choreography workshop by young arts leaders with visitors contributing their movement to the mix.